If you have a child that loves all things baby as much as I do, and you have a small space, then these products are for you.  Badger Basket makes folding doll furniture.  The set includes a crib with storage, an armoire with 3 hangers and a high chair with tray.  And best of all, when your child isn't playing with them, they can be folded up, and stored in a flat case.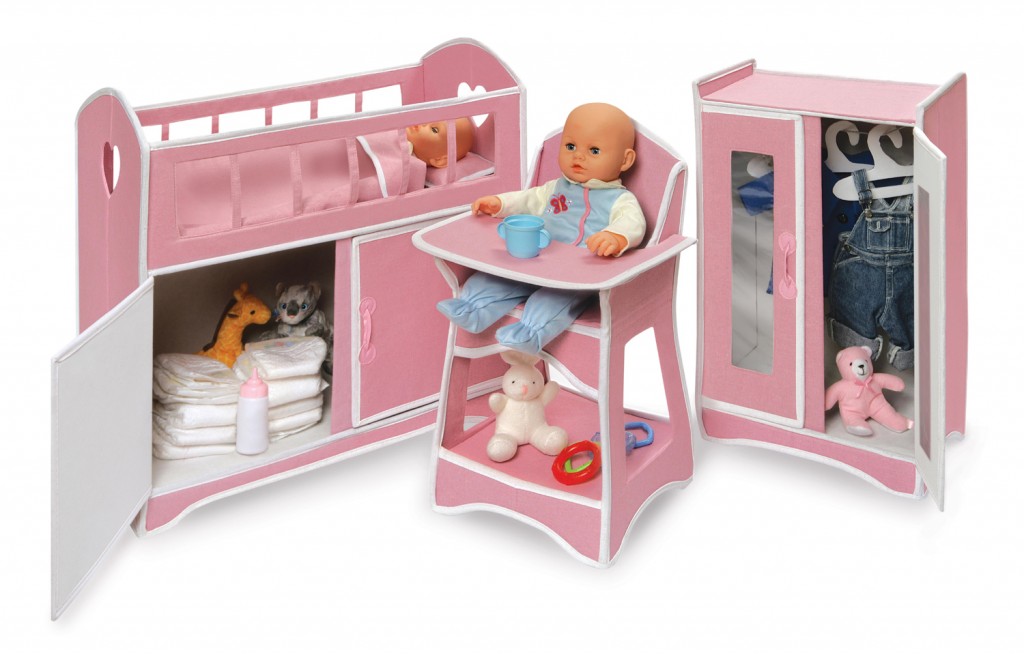 Other Great Features:
The furniture is made from sturdy pink canvas fabric and has a white binding.
The crib and armoire have concealed magnets to hold them closed
The crib comes with a pillow and blanket
The highchair has a removable tray and storage below
While a creative kid will play with this with any size doll, it's made to accommodate dolls up to 20 inches
The three piece set is $69.99 on be purchased on their website.
I love that idea that these can be easily stored when not being played with.  There is some assembly and disassembly when utilizing the storage case, but there are no tools needed.