DIY Display for Your Child's Art
Peep makes a lot of artwork both at home and at school.  And she's very proud of it and wants it to be displayed.  So our refrigerator is covered (which drives me crazy, but I know it's part of the kid-gig) and she's now claimed a corner in our dining room.  It's a small corner that's always been a bit "dead space" decorating-wise, so adding her artwork there seemed like a good idea.  However, she's been taping her art up, which is not the best look.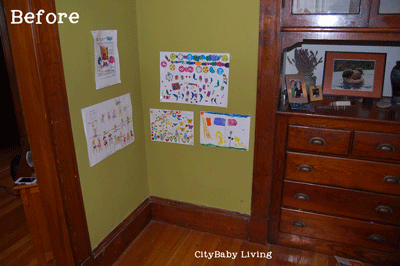 And then I remembered a Pinterest Pin from months ago that solved this problem.
I decided that this corner would be a perfect place for this type of project.  So I gathered a bunch of mis-matched frames and Peep and I painted them all one color.  This morning, I strung up wire with mini clothes pins.  I then hung them, gathered some of Peep's most recent pictures and look what I made!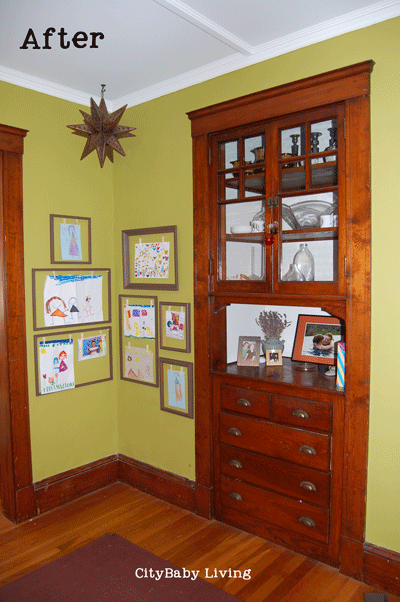 Now we have an official Art Gallery for Peep's rotating art! I finished this project while she's at school so I can't wait for her to come home today and see it.
This really was a very easy, and inexpensive way to make an awkward space into something special.  As with many of you, we don't have a lot of space and extra walls for pictures.  Do you have any "dead space" that this project might work?