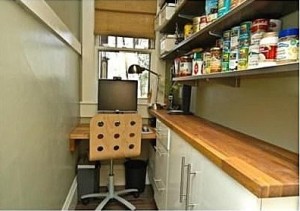 We have great friends who have 2 young boys in a small 2 bedroom. Prior to having the boys, they had plenty of space for their home office – afterwards, not so much.  Luckily, they did have a pantry…and vision.
The built in's along the wall include a file cabinet and supplies on the left, and additional pantry space on the right.
CityBaby Living at it's best.