I was introduced to the company Babyhome at Magic Bean's Drool Expo a few months back.  Started in 2005, they aim to bring baby products to parents with a fresh and functional design.  And they do.  They make a variety of products (stroller, high chair, seat, etc) but I particularly liked their Dream cot.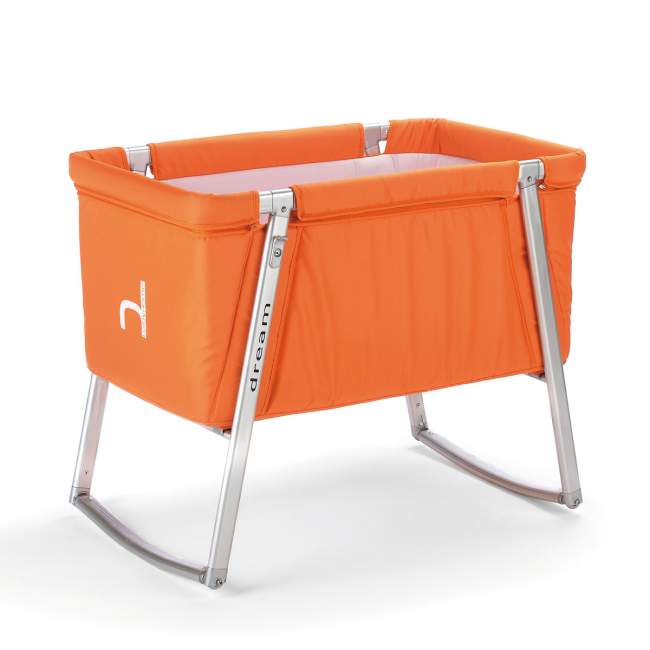 It's compact – 28.13 x 32.75 x 21.13 (HxWxL) and only 13.2lbs and can be folded to be put away. But the best feature is the innovative adjustable leg system which with a simple click can make it go from being stationary to be a rocker to then be on wheels.  It comes in a rainbow of fabulous modern colors and the fabric can be removed from the aluminum frame for washing.   We used our Bugaboo Cameleon as a bassinet for Peep, but if you don't have a stoller like that, this is a fabulous bassinet for a small baby.
It retails for $299 and can be found at multiple online retailers as well as a number of top baby stores  – look for one near you!